VIOLETTO ARTICHOKE CREAM
Ingredients: artichoke 70%, extra-virgin olive oil, garlic, parsley, sea salt, sour vinegar of white wine.
Net weight: 180 gr.

The artichokes harvest season begins from mid-April to the beginning of June.

We select only the best medium-large size artichokes to produce the cream.

It's perfect to season pasta or risotto, prepare delicious croutons and for your meat recipes.

You will fully taste the delicate flavour of the fresh artichokes.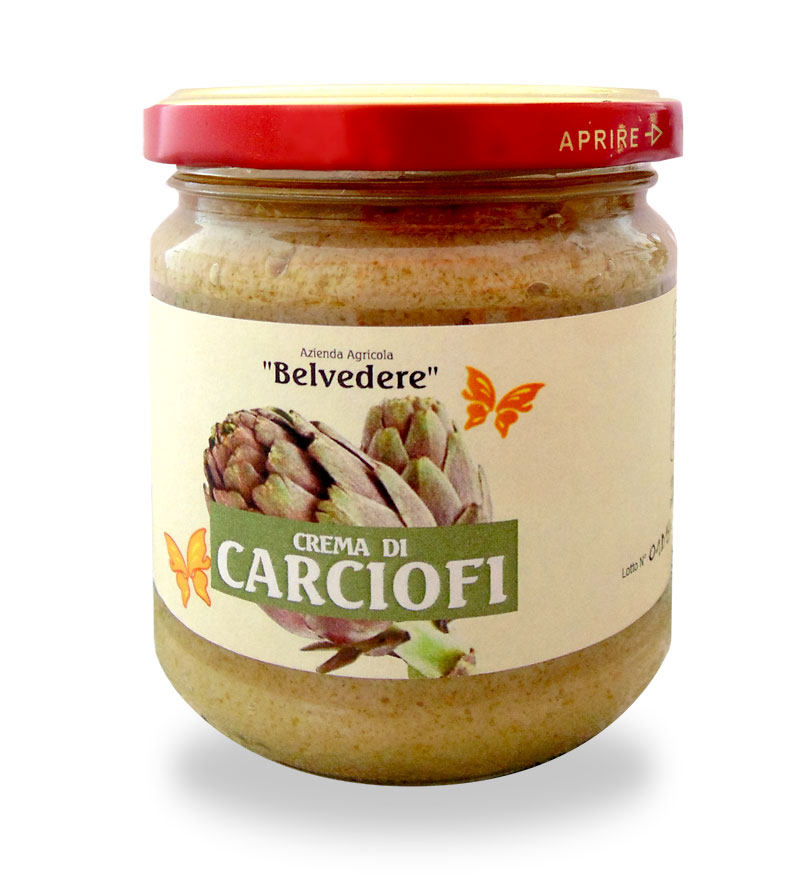 ARTICHOKES IN EXTRA-VIRGIN OLIVE OIL
Ingredients: artichokes 67%, extra-virgin olive oil, parsley 1,5%, garlic 1,5%, sea salt, sour vinegar of white wine.

The Violetto artichokes are handled as soon as they are picked, in the respect of the "small-medium quantity per time" principle.

Once accurately manually operated and acidified with sour vinegar of white wine, the artichokes are placed in pots with fine extra-virgin olive oil.

Being a very high quality product, Violetto artichokes will preserve fresh and tasty and you will be able to enjoy their peculiar delicate and bitter taste in any season of the year.
BLACK OLIVES CREAM
Ingredients: black olive 83%, extra-virgin olive oil, sea salt.
Net weight: 190 gr.

We patiently gather the olives from our 200 Leccino olive trees and only the best and the bigger ones are selected to produce the cream.

It's the perfect ingredient to season pasta or risotto, for delicious croutons and to enrich your recipes.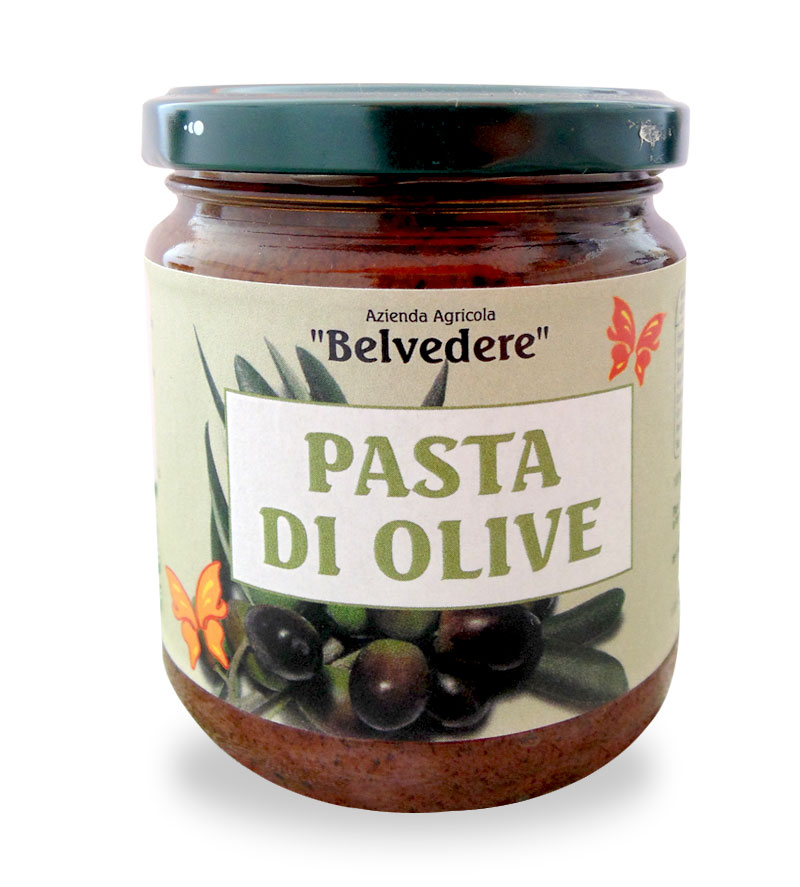 MARINATED OLIVES
Ingredients: marinated Leccino olives, water, salt, wild fennel.
Net weight: 190 gr.

We accurately select our best hand-picked olives then brine them with wild fennel to preserve the delicious and natural taste.

Our marinated olives are very good as aperitif or to season your meat and game recipes.

Before tasting, we recommend to rinse well with water.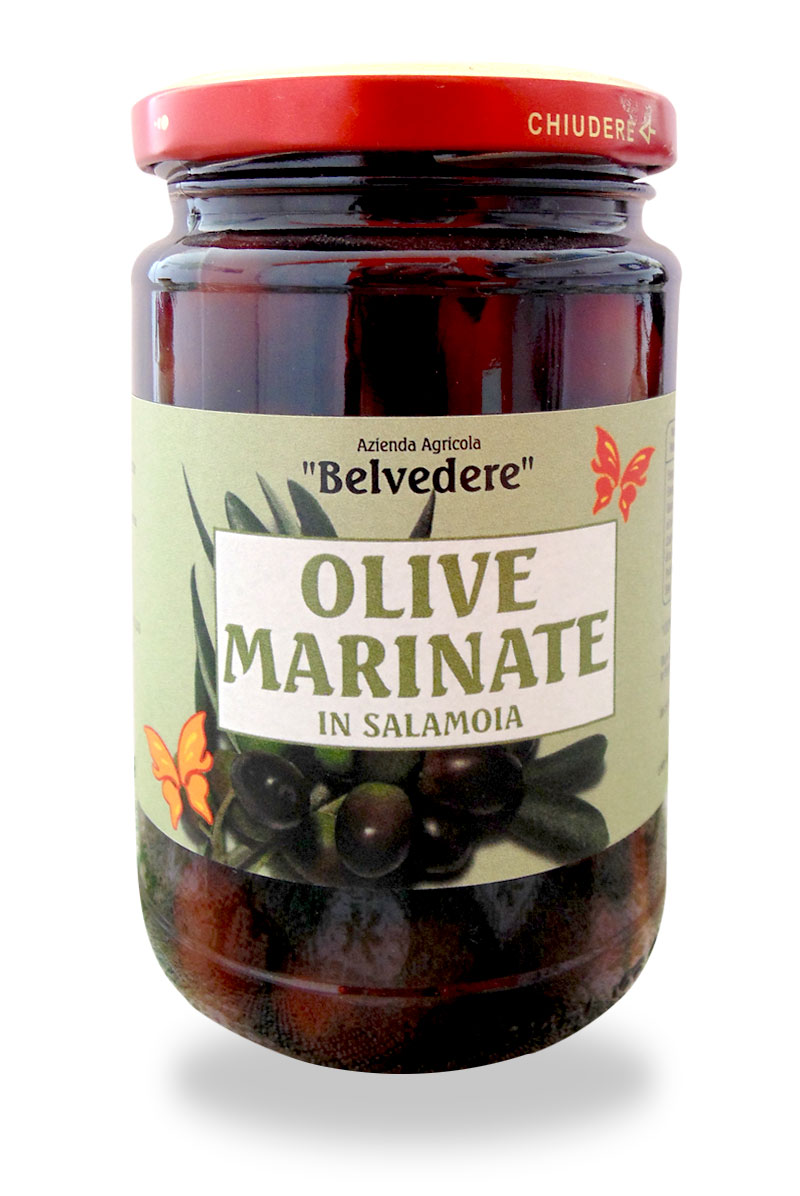 TOMATO PASSATA
Ingredients: 100% "roma" tomatoes, acidifier, ascorbic acid.

Our tomato passata is 100% made with our tomatoes.

Thanks to our handcrafted method, the tomato passata maintains all the organoleptic properties of tomatoes.

Our passata will make your pasta great and tasty.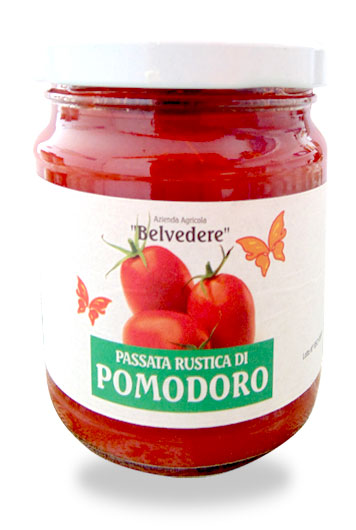 EXTRA-VERGIN OLIVE OIL
Ingredients: "leccino" and "raggiola" olives.

0,75lt, 1lt, 2lt, 3lt e 5lt into bottles and tanks.

Superior category olive oil obtained directly from olives and only through mechanical process.

The olives are hand-picked at the right maturity phase and are worked within 24h in order to preserve their fragrance and taste; the result is an excellent product.
Since 2017 the Belvedere farm has expanded significantly, adding a new cultivation: the barley.
We now produce our homemade beer too.
Proud of our products, our motto is "farmers with passion, our products from the land to the kitchen table".

Come to visit us at our B&B and enjoy our products.
Choose the quality and the comfort, choose Bigotti's family B&B.